Moderators: Capologist, dirtybirdnw, thescout
Superstar

Posts: 2128
Joined: Tue Dec 27, 2005 10:59 pm
Location: Deepinthehearta
As Duke got its ass kicked by Mercer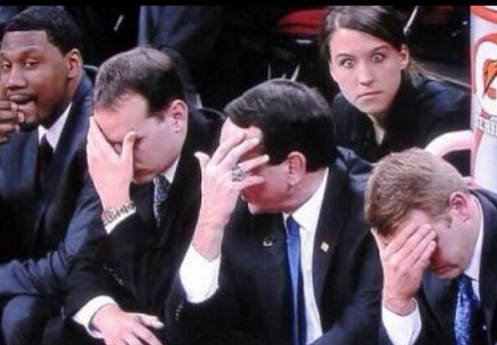 Fantasy League Champion 2010
Pick Em Co-Champion 2011

We are building a fighting force of extraordinary magnitude. We forge our tradition in the spirit of our ancestors. You have our gratitude.
---
Hall of Famer

Posts: 6457
Joined: Sat Jan 29, 2005 5:12 pm
Location: Planet Claire
Mercer is my father's undergrad alma mater. I called him to tell him they had just knocked off Duke as he was traveling but he had actually been listening on the radio. Not a really big sports fan but was glad he caught that. I considered Mercer briefly. Remarkable win for them. Great picture!
---
---
Who is online
Users browsing this forum: No registered users and 1 guest